For my first post, I think I need to talk about the legend that is Manny "Pacman" Pacquiao and how he has influenced me and others growing up.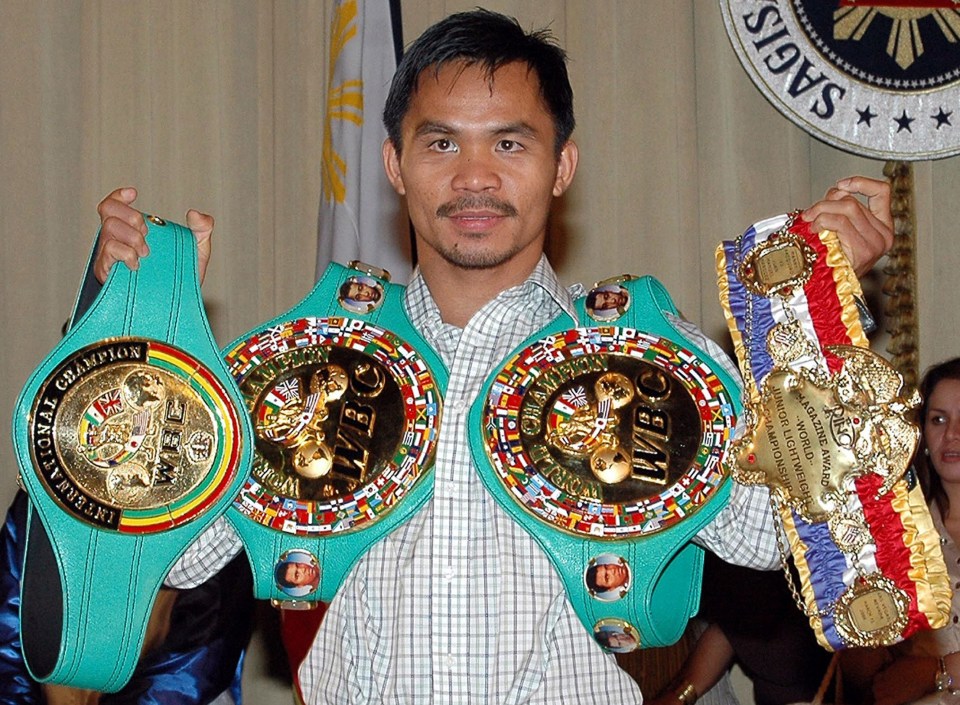 Manny was raised in General Santos on the island of Mindanao and his family was very poor. He dropped out of high school and left home at the age of 14 to start his boxing career. He turned professional at 16 and has since won 12 world championship titles including 8 belts in 8 different weight divisions. Even though he has amassed nearly $200 million in his whole career, he remains humble and charitable including donating computer equipment to schools and funding homes to families in his home region.
I remember as a little boy I ate one meal a day and sometimes slept in the street. I will never forget that and it inspires me to fight hard, stay strong and remember all the people of my country trying to achieve better for themselves.

Manny Pacquiao
I have noticed that most Filipinos have this trait and tend to give rather than receive. Even if they don't have much, they always find something and maybe even something sentimental to them to offer. I experienced this first-hand when I was leaving on one of my trips to the Philippines to visit family. As a parting gift, my cousin gave me a DVD of a series of 3 fights between Manny Pacquiao and Juan Manuel Márquez. I was instantly grateful as this proved to me that Filipinos are kind and generous. On a side note, this gesture also proved to me that Filipinos are proud of Manny and look up to him as a role model, maybe for hope. I can imagine them thinking "if Manny can do this, we can do this too". This positive way of thinking and deciphering the good amongst the bad is strong with every Filipino I have met.
His rags to riches life story is a dream for anyone but most significant to Filipinos themselves as they dream of a better life due to most being quite poor. This mentality flowed through my mother as she was one of the millions who decided to leave the Philippines and seek a better life.
I want the people of the Philippines to be happy, even if they have nothing.

Manny Pacquiao
Every time I watch Manny fight, I can't help notice the passion his mother exhibits at ringside. I see the same passion in every Filipina mother I know, including my own. This intense desire comes from a lifetime of hard work resulting in the need for their children to succeed and surpass their own career.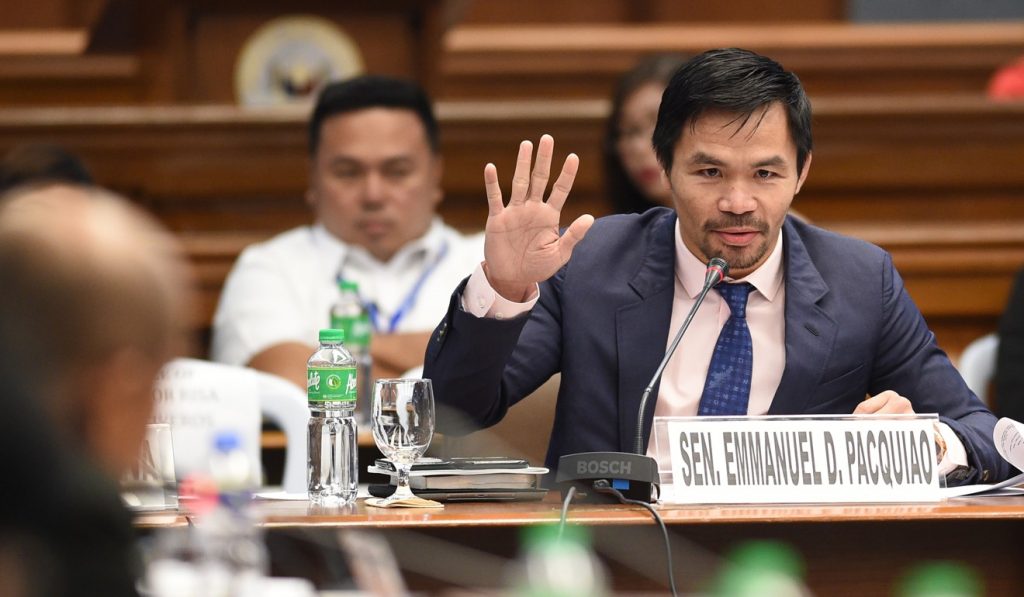 The hope Manny brings to Filipino people does not stop with his career in boxing as he has now turned to politics and become a senator in a region near his home town. His caring and thoughtful nature has progressively led him down this path and proves that Filipinos support and trust him to represent them in government. Many Filipinos and even the current President wants Manny to be the next President. Manny has not yet fully retired but still remains focused on boxing, but let's hope…
Nothing personal – I am just doing my job.

Manny Pacquiao